2023 Inductees and Hometown Hero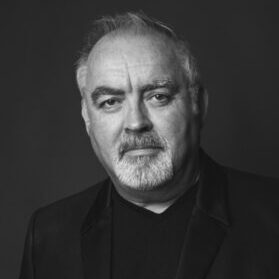 Mark Howard
Mark Howard (April, 3, 1962 - ) is the Founding Artistic Director/Choreographer for Trinity Academy of Irish Dance and Trinity Irish Dance Company. For more than three decades, this pioneering choreographer has been striving for and achieving that which is profoundly significant and equally difficult to attain—the transcendence of craft to art and the synthesis of forms to create something that is forward-looking and new. His work maintains integrity while simultaneously going beyond the framework of ethnicity to carve new traditions.
Born in Yorkshire, England, and raised in Chicago, Howard began his dancing career at eight years old at the Dennehy School of Irish Dance. He began teaching when he was only 17 years old, and by 19 he had launched the Trinity Academy of Irish Dance, subsequently leading them to unprecedented World Championship team titles for the United States—the first when he was only 25.
Howard's groundbreaking work in the late 80s led to his unique transition from the competitive stage to the performing arts stage and began his gradual evolution from coach to artistic director. By 1990, these formative years led to the creation of a nonprofit forum, Trinity Irish Dance Company (TIDC), to celebrate and further his work. From its inception, TIDC has been met with great critical acclaim across the world.
From PBS and ABC specials, to extensive film work for Disney, Touchstone, Universal, and Dream Works, Howard has worked with the likes of Oprah Winfrey, Ron Howard, and Sam Mendez. He was the personal dance coach for actors Tom Hanks and Daniel Craig while working on the film Road to Perdition . Howard's work has led to numerous Choreographer's Fellowships awarded by the National Endowment for the Arts and he has been named three times as one of Irish America magazine's "Top 100 Irish-Americans."
Howard continues to choreograph new works, as well as expand his independent career to work in theater, television, concert, and film. The feature film screenplay SOLES, which focuses on Howard and Trinity, is currently in the works.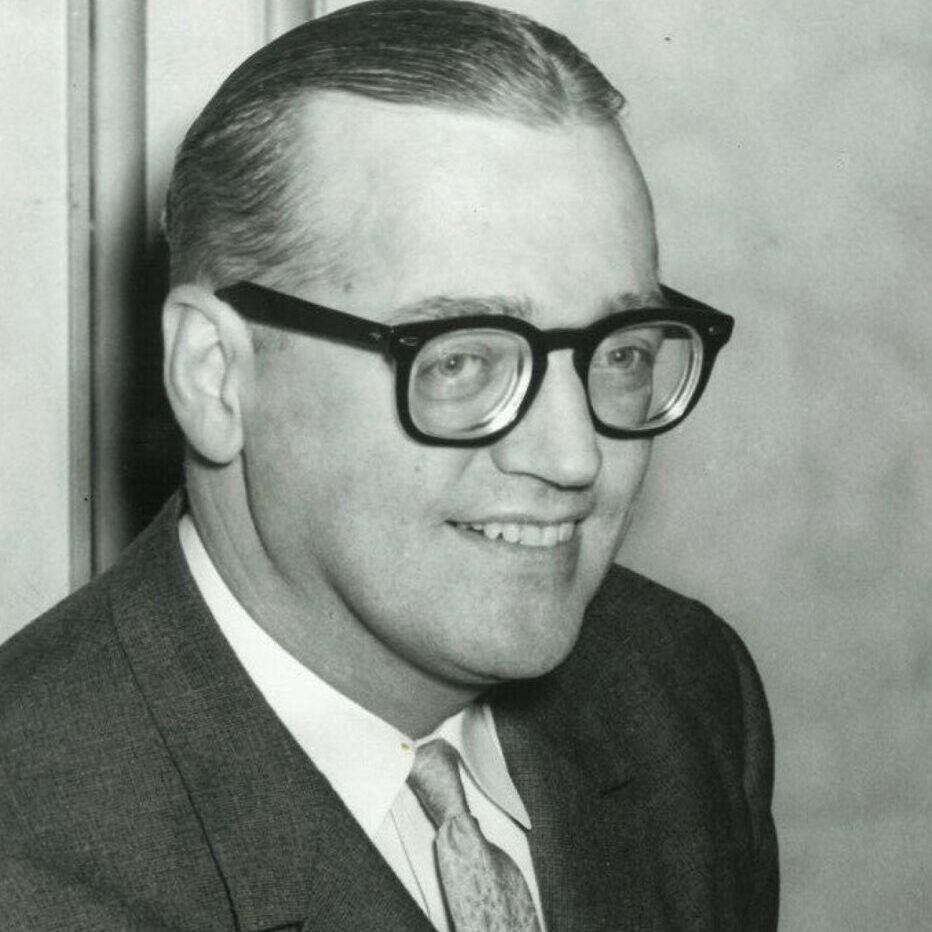 John Sexton
John Sexton (October 10, 1912 – August 14,1966) was born to Anne Hickey and Patrick Sexton, whose families had emigrated from the County Limerick, Sexton attended high school at St. Ignatius and transferred to St. Mary College, a Jesuit high school in St. Mary's, Kansas. After returning to Chicago with some formal education under his belt, but barely a nickel in his pocket, his immediate challenge was to find a job. However, the time was 1932 and the nation was in the depths of the Great Depression. The enterprising young Sexton saw a fledgling business opportunity in his own backyard. He turned a vacant lot owned by his mother into a refuse site for local rubbish contractors thus creating his first "sanitary landfill." As his business career began to flourish, the sanitary landfill method was being used in nearly 100 cities "without nuisance, fire, or public health hazard" to handle their daily waste, as was Sexton in the Chicagoland area. He established a successful company filling countless areas in the Chicagoland area.
In honor of his heritage, John would become a sponsor for Irish people to immigrate to America. One of those people he sponsored was Tommy Ryan of Limerick, Ireland. He and John established a friendship and in future years, Tommy would become the founder of the world-famous Shannon Rovers Irish Pipe Band. Sexton quietly provided the financial support that allowed The Rovers to persevere and become an integral part of the Irish American Community.
Sexton was a leader who showed the way by his own example. He extended a helping hand to schools, hospitals, colleges, orphanages, students, and colleagues including St. Joseph Hospital, Jewish Blind Home whose auditorium is named after him, and St. Ignatius High School. He donated the 10-story Produce Exchange Building for a student center and classrooms that was named the John J. Sexton Annex.
Sexton began a foundation to support local youth organizations, civic organizations and events, numerous Catholic churches as well as a student loan program designed to help college students who were about to drop out because of a lack of money (true to his own life story). Sexton's goodwill lives on today through his grandchildren and his foundation, which they manage.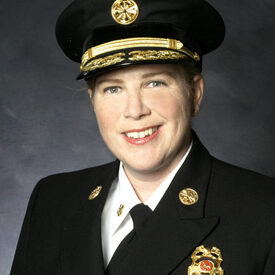 Joanne Hayes-White
Joanne Hayes-White (1964 - ) was sworn in as the 25th Chief of the San Francisco Fire Department on January 16, 2004. San Francisco was the largest urban fire department in the world with a female chief when Hayes-White took the job. Chief Hayes-White oversaw a department of approximately 1,700 members and an operating budget of $375 Million. She is a San Francisco native and her father came to San Francisco from County Limerick. Her mother, a native San Franciscan, has roots in County Kerry and County Cork. Hayes-White came to the Department after graduating from the University of Santa Clara with a degree in business.
She was hired as a Firefighter in April 1990, promoted to the rank of Lieutenant in1993 and to the rank of Captain in January 1996. In May 1996 she was made acting Battalion Chief with oversight of the Department's dispatch and communications systems where she spearheaded the unification of City dispatch operations into the single Emergency Communications Department, a process that combined Fire, EMS, and Police dispatch communications under one roof, improving response times and service to the community, as well as strengthening interagency cooperation and collaboration.
Promoted to Assistant Deputy Chief in 1998, she was responsible for the Division of Support Services, the Bureau of Communications, the Bureau of Equipment, the Bureau of Engineering and Water Supply, Management Information Systems, and all facility repairs, maintenance and renovations. Prior to her appointment as Chief, Hayes-White served as the Director of Training for the San Francisco Fire Department.
In April 2010, Chief Hayes-White was selected as one of six senior fire officials for a fellowship to attend the Harvard Kennedy School's Senior Executives in State and Local Government Program. Chief Hayes-White has been recognized by the San Francisco Business Times as one of the City's Most Influential Women of the Year and also by Irish America magazine as one of the Top 100 Irish Americans and was selected as San Francisco's Grand Marshal of the 2013 St. Patrick's Day Parade. In August 2018, she was recognized by the International Association of Fire Chiefs (IAFC) as Career Fire Chief of the Year. She leads an equally active family life, with three sons; Riley, age 29, Logan, age 26 and Sean, age 23, who are all very proud of their Mom.
Chief Hayes-White retired her role in May 2019 after serving the Department for 29 years. She currently serves as Northern California Director of Operations for U.S. Senator Dianne Feinstein.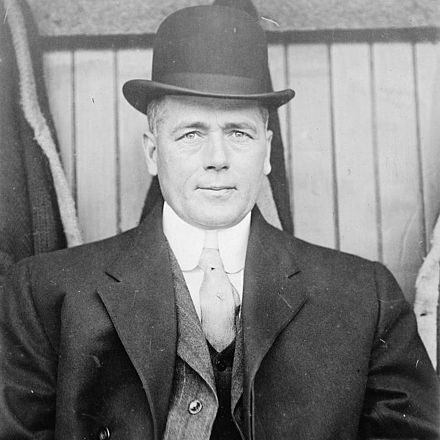 Patrick J. "Patsy" Donovan
Patrick J. Donovan (March 16, 1865 – December 25, 1953), a native of County Cork, Ireland, emmigrated with his parents to Lawrence, Mass. in the late 1860's, and is often referred as the most successful Irish-born baseball player in America. Patsy Donovan spent seventeen years as a player and player coach in the big leagues, and boasted an impressive life time batting average of 313. He stole over 530 bases, and had 2,250 recorded hits. He later managed several major league teams.


In 1912, Donovan scouted the young Babe Ruth in Baltimore and signed him to play for the Boston Red Sox, a team that Donovan had previously managed. Coupled with over 60 years of service to Major League Baseball as a player, player coach, manager, and scout, this humble and highly respected gentlemen, served as the head coach of the Philips Andover Academy in Andover, NH, where he coached future president George H.W. Bush. Bush nominated him for induction to the National Baseball Hall of Fame in 2003. Donovan, who passed away in 1953, was heralded as the man who the late great Yankees manager, Joe McCarthy, said taught him how to manage the game. McCarthy was a second baseman for the Buffalo Bisons, the 1915, and 1916 International League Champions that were managed by Donovan. Baseball has become increasingly more popular in Ireland in recent years. It is indeed noteworthy that the annual batting award in the top league in Ireland today is referred to as the Patsy Donovan Award.

Fr. Thomas Mulcrone
Fr. Mulcrone served both the Chicago Fire Department and the International Association of Firefighters as their Chaplain. He has also provided numerous services and assistance to suburban families in the metro-Chicagoland area. Fr. Mulcrone is a well-respected individual whom many from all religious denominations look to as a role model and leader. He lives up to the phrase "there when you need him" and always provides a sense of calm and ease to those looking for solace.
In June 2017, Fr. Mulcrone stepped down after 30 years as the chaplain to the Chicago Fire Department and remains as full-time chaplain to St. Mary of Providence, which operates a residence for women with developmental disabilities and day vocational programs.
Fr. Mulcrone became involved with the ministry to firefighters when he started helping the previous chaplain in 1981. Upon the chaplain's retirement in 1987, Fr. Mulcrone applied for the position. He described it as a parish on wheels, a ministry of presence.
The chaplain of the Chicago Fire Department serves both firefighters and EMTs, and his ministry centers around the sacraments — baptisms, weddings, funerals, hospital visits — and, of course, going to fires. Over the course of 30 years, he responded to 1,480 extra-alarm fires. At a fire he tried to be a cheerleader, walking around and greeting people not fighting the fire and made sure everyone knew he was there if they needed him or wanted to talk.
Fr. Mulcrone also attended over 1,900 special-duty calls, which happen when firefighters die in the line of duty, or are hospitalized, or whose family members are ill. Over his 30 years as chaplain, 22 firefighters died in the line of duty. "That's the hardest thing you have to do is to ring somebody's doorbell," he said about breaking the news to families.
As firefighters and paramedics get to know the chaplain better they tend to rely on him more. He became like their parish priest. If something happened in their family, good or bad, they tended to call Fr. Mulcrone. He grew up one of eight kids in Resurrection Parish at Jackson and Leamington, attending Quigley South and Loyola University before entering St. Mary of the Lake seminary.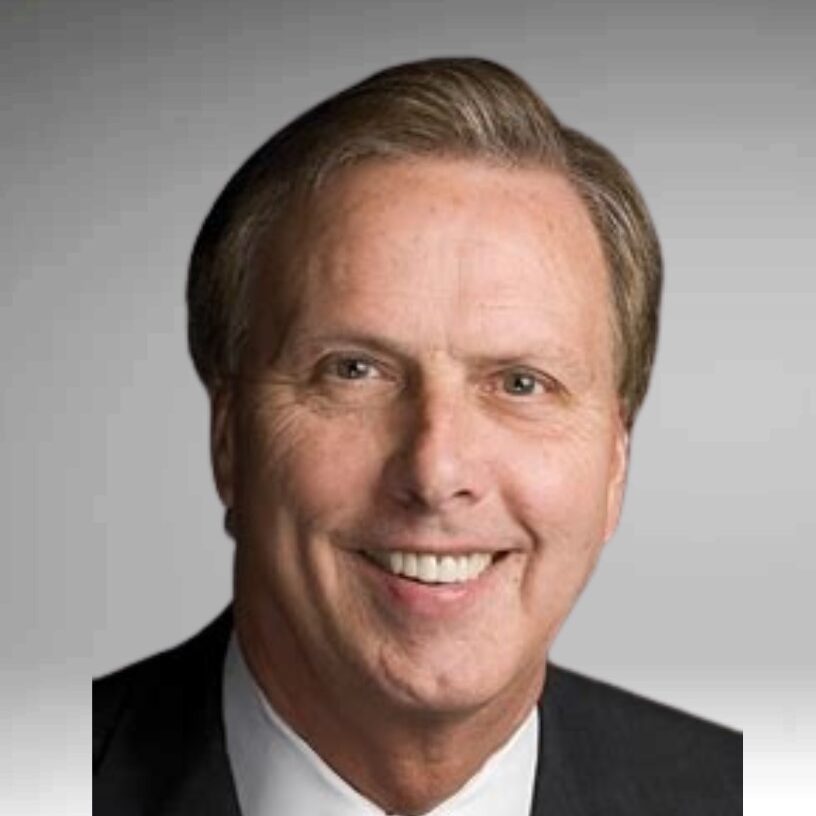 John L. Lahey, Ph.D
John L. Lahey (born 1946) is an American academic administrator who served as the 8th President of Quinnipiac University from 1987 to 2018. Lahey was born and raised in the Riverdale section of the Bronx, where he graduated from Fordham Preparatory School in 1964. He earned his bachelor's and master's degrees in Philosophy from the University of Dayton and a second master's degree in Higher Education Administration from Columbia University. He then earned his Ph.D in Philosophy from the University of Miami.
Lahey was Executive Vice President of Marist College, where he served as Chief Operating Officer. He became Quinnipiac's president in 1987. Upon his arrival, Lahey initiated a strategic planning process, leading to the University's unprecedented growth in enrollment, academic programs, reputation and physical plant.
Lahey serves on the boards of the United Illuminating Company, the Aristotle Corporation, the Yale New Haven Hospital, and the Alliance for Gene Cancer Therapy.
As Vice-Chairman of the New York City St. Patrick's Day Parade Committee, he has devoted much of his time to educating the public about the historic implications of Ireland's Great Hunger. In 1997, Lahey served as Grand Marshal of the Saint Patrick's Day Parade in New York City. In 2011, he was named Irish American of the Year by Irish America magazine. Lahey spearheaded the creation of Ireland's Great Hunger Museum on the Quinnipiac campus in 2000. Unfortunately, as of 2021, Quinnipiac has closed the museum.
Lahey announced his retirement at the end of the 2017–2018 fiscal year at Quinnipiac University. At the time of his retirement, he served Quinnipiac as president for 31 years and 3 months, watching the student body grow from 1,902 students to roughly 10,000.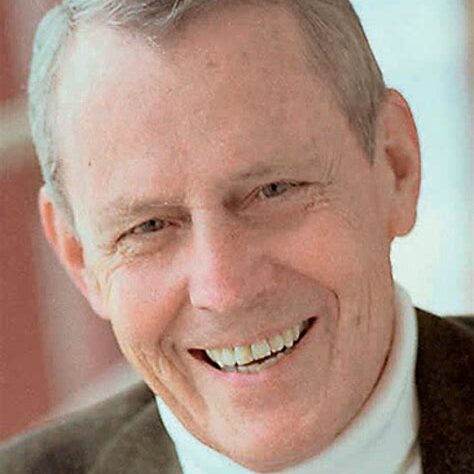 Dr. Thomas Earl Starzl
Thomas Earl Starzl (March 11, 1926 – March 4, 2017) was an Irish American physician, researcher, and an expert on organ transplants. He performed the first human liver transplants, and has often been referred to as "the father of modern transplantation." Born in Lemars, Iowa, he is the son of newspaper editor and science fiction writer Roman Frederick Starzl and Anna Laura Fitzgerald who was a teacher and a nurse. His mother was of Irish descent, born to Patrick Fitzgerald and Katherine Mangan Fitzgerald who both hailed from County Offaly.
Originally intending to become a priest in his teenage years, Starzl's plans changed drastically when his mother died from breast cancer in 1947.
He attended Westminster College in Fulton, Missouri, where he earned a Bachelor of Science degree in biology. Starzl attended Northwestern University Medical School in Chicago, where in 1950 he received a Master of Science degree in anatomy and in 1952 earned both a Ph.D. in neurophysiology and an M.D. with distinction. Starzl spent an extra year at medical school, using the additional time to complete a doctorate in neurophysiology, in 1952 and as the second full-time member the surgery faculty at what is now known at The Northwestern University Feinberg School of Medicine. After obtaining his medical degree, Starzl trained in surgery at Johns Hopkins Hospital in Baltimore and Jackson Memorial Hospital in Miami. At both places, he conducted lab and animal research, showing a keen interest in liver biology.
Starzl was a surgeon and researcher in the then nascent field of organ transplantation at the University of Colorado from 1962 until his move to the University of Pittsburgh in 1981, where he remained until his retirement from clinical practice in 1991. He remained active research as a Distinguished Service Professor at the University of Pittsburgh. A research building on the University of Pittsburgh campus named in his honor houses the Thomas E. Starzl Transplantation Institute.
Some of Starzl's most notable accomplishments include performing the first human liver transplant in 1963, and the first successful human liver transplant in 1967, development of multiple technical advances in organ preservation, procurement and transplant and performing the first simultaneous heart and liver transplant on six-year-old Stormie Jones in 1984. That same year, Dr. Starzl also performed the first transplant for an Irish citizen, Ireland's "miracle boy," two-year-old Colin McStay.
Starzl was awarded the National Medal of Science in 2004 by President George W. Bush. He was named one of the most important people of the Millennium, ranking No. 213, according to the authors of "1,000 Years, 1,000 People: Ranking the Men and Women Who Shaped the Millennium." The Institute for Scientific Information released information in 1999 that documented that his work had been cited more than any other researcher in the world. His autobiographical memoir, The Puzzle People, was named by The Wall Street Journal as the third best book on doctors' lives. A research building on the University of Pittsburgh campus named in his honor houses the Thomas E. Starzl Transplantation Institute.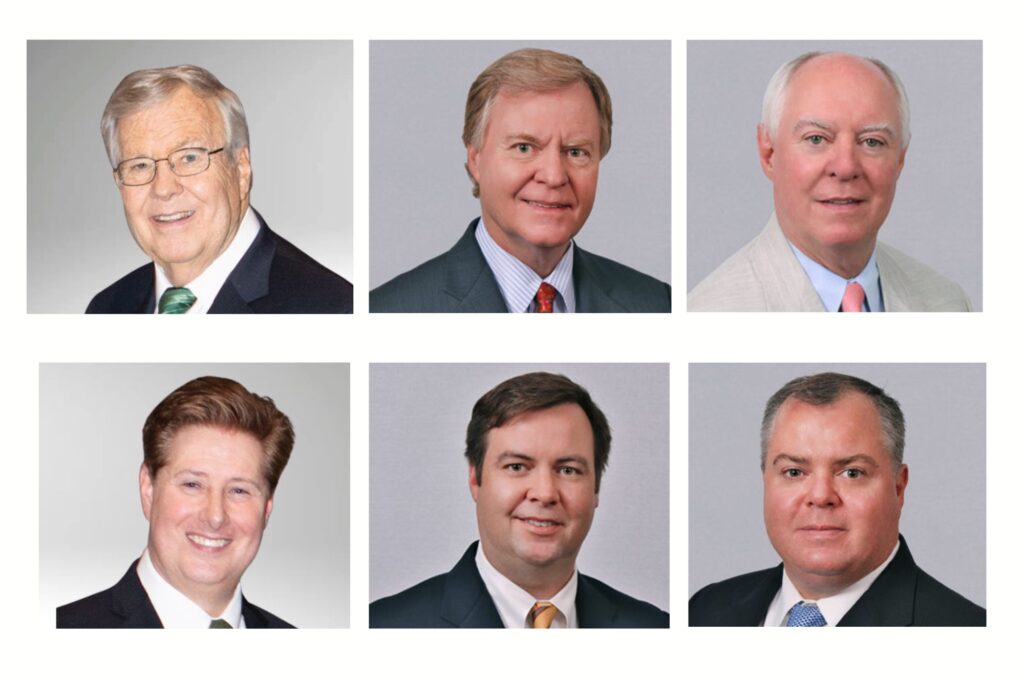 The Walsh Family
The Walsh family originates from County Armagh and County Mayo. In 1893, Matthew Myles Walsh came to Chicago looking for work at the World's Columbian Exposition. The name Matthew has been passed down through four generations of Walshes in Chicago. One branch of the Walsh family went on to become leaders in architecture and construction in the City of Chicago and around the country while the other Walshes went on to conquer the legal field as prominent attorneys for well-known law firms in Chicago.
The Walsh Group began with Matthew Myles Walsh's small carpentry business in 1898. Since then, the company has evolved through four generations of family ownership to become the multi-billion dollar contracting business, with more than 8,000 skilled tradespeople and professional staff. The company is consistently listed among the largest contractors in the United States, operating out of 21 strategically located regional offices across North America.
Today, third-generation brothers Matthew and Dan Walsh run a $6 billion group that has expanded to build highways and wastewater treatment plants. Iconic projects include a tower at O'Hare Airport in Chicago, the FBI bureau office in Honolulu, and a state prison in Pennsylvania. At least eight family members are involved in the business.
Matthew P. Walsh, Sr. (known as Matt the Elder) went to Leo High School graduating at 16 and then went on to St. Joseph College in Indiana. After graduation, he returned to Chicago and attended and graduated from DePaul University College of Law. He spent the first six years of his career as a Cook County State's Attorney before turning to private practice in the firm Walsh & Neville, now Walsh, Fewkes and Sterba. He was active in many charitable causes and served on the Board of Chicago Gaelic Park and Moraine Valley Community College. Matt the Elder passed away on December 28, 2022 at the age of 81.
His son, Matthew II, was reluctant to enter the law field but did end up following in his father's footsteps and graduated from IIT Chicago-Kent College Law. He also started his career as a Cook County State's Attorney. After eight years, Matthew is joined the law firm, Hinshaw and Culbertson, where he is currently a partner.
Both Walshes served on the Cook County State's Attorney Alumni Committee. Matthew served as President of the Celtic Legal Society of Chicago and in 2017 attended Ireland's State Dinner at the White House as the guest of then Taoiseach Enda Kenny.