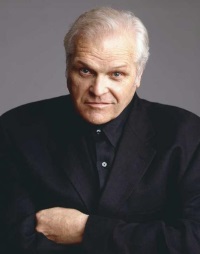 Brian Dennehy
Brian Dennehy is a prolific US actor, well respected on both screen and stage for the better part of 25 years. He was born in July 1938 in Bridgeport, CT, the son of Hannah and Edward Dennehy. He attended Columbia University in New York City on a football scholarship. He majored in history, before moving on to Yale to study dramatic arts. He has appeared in many films including Looking for Mr. Goodbar(1977), First Blood (1982) and Cocoon (1985. He starerd as Willy Loman in Death of a Salesman (2000) which earned him a Golden Globe Award. Dennehy has also had a rich theatrical career and has appeared both in the United States and internationally in dynamic stage productions including "Death of a Salesman" (for which he won the 1999 Best Actor Tony Award and a Drama Desk Award), "A Touch of the Poet", "Long Day's Journey into Night" (for which he earned another Tony Award in 2003) and in Eugene O'Neill's heart-wrenching "The Iceman Cometh".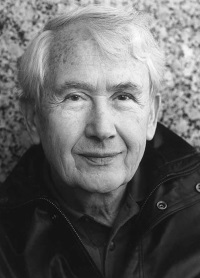 Frank McCourt
Francis "Frank" McCourt (August 19, 1930 – July 19, 2009) was an American teacher and Pulitzer Prize–winning writer, best known as the author of Angela's Ashes, an award-winning, tragicomic memoir of the misery and squalor of his childhood. Frank McCourt was born in Brooklyn, New York, on 19 August 1930 to father Malachy McCourt, from Ballymoney, Antrim and mother Angela Sheehan from Limerick. Frank spent his career teaching at six New York high schools, all in Manhattan. He received the Pulitzer Prize (1997) and National Book Critics Circle Award (1996) for his memoir Angela's Ashes. McCourt also authored 'Tis (1999), Teacher Man(2005) and the book for a 1997 musical entitled The Irish...And How They Got That Way.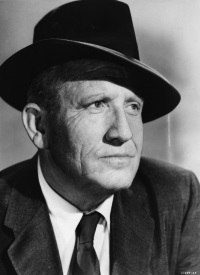 Spencer Tracy
Spencer Bonaventure Tracy was born on April 5, 1900, to John Edward and Caroline Brown Tracy, in Milwaukee, Wisconsin, and grew up in Milwaukee, graduating from West Division High School. He enlisted in the Navy at the start of World War I. After the war he attended Ripon College and decided on an acting career. He attended the American Academy of Dramatic Arts in New York .His career flourished with a series of hit films, and in 1937 and 1938 he won consecutive Oscars for Captains Courageous and Boys Town. In 1942 he appeared with Katherine Hepburn in Woman of the Year, beginning a popular partnership that produced nine movies over 25 years. He completed his last film, Guess Who's Coming to Dinner in 1967, just 17 days before his death.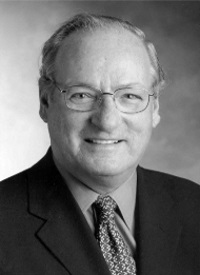 Denis J. Healy
Denis is the son of Agnes Linehan Healy and Denis John Healy; mother born in Cork City, father born in Kerry. Denis grew up in the Bronx and is the holder of eight U.S. patents. He earned a B.S. in Chemistry from the City College of New York and worked in Research and Development of Colgate Palmolive and the Mennen Company, as well as the Barr Company, before joining Turtle Wax, Inc. in 1971. Denis, along with his wife, Sondra is Co-Chairmen of Turtle Wax Inc., a Chicago-based car-care icon. Mr. Healy served in the Army in the Korean War and is currently serving as Chairman of the Board of the Korean War National Museum located in the Denis J. Healy Freedom Center in Springfield, Illinois. He is past-President of the American Ireland Fund of Chicago and continues as a Board Member.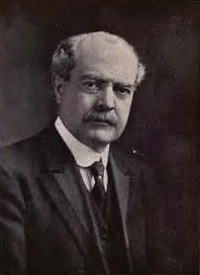 Edward F. Dunne
Edward F. Dunne's Irish family was from Tullamore in County Offaly and his father was P.W. Dunne and mother was Delia Mary Lawlor, who emigrated, first, to the east coast of America in 1849 and then to Peoria, ILin 1855. Dunne's father sent his son back to Ireland in 1871 to attend Trinity College Dublin after which he returned to America to study law in Chicago and was elected Circuit Court Judge of Cook County in 1892. Dunne married Elizabeth Kelly, enjoyed 48 years of marriage before her death and they had 13 children. Edward F. Dunne became the first Irish Mayor of Chicago and, later on, the only Chicago mayor to also be elected Governor of Illinois. He was the founding president of The Irish Fellowship Club of Chicago and a global champion of Irish freedom, engaging support from U.S. Presidents Woodrow Wilson, W.H. Taft and Teddy Roosevelt and calling on foreign leaders at the 1919 Paris Peace Conference of the Allied victors following World War One to officially seek support for the new Irish Republic. Dunne travelled to Ireland as a supporter of home rule, meeting Michael Collins himself and addressing the first "Dáil Éireann" Assembly of the emerging Irish Republic. Dunne died in Chicago on May 24, 1937. In August of 2013, the 4600 block of North Knox Avenue in Chicago, the home of Chicago's Irish American Heritage Center, was named "Honorary Edward F. Dunne Way."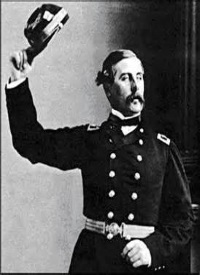 Thomas Frances Meagher
A well-educated man from Waterford, Thomas Francis Meagher became a prominent member of the Young Irelanders nationalist movement of the 1840s that worked toward the repeal of the 1800 Act of Union between Ireland and the British Crown. After being banished from Ireland and escaping from Van Dieman's Land (Australia), Meagher made his way to New York City in the early 1850's, where he continued his studies of law and journalism and published an anti-British paper called Citizen with Young Irelander friend John Mitchel. At the outbreak of the Civil War, he quickly recruited and captained a group of Irishmen in New York City in Company K, 69th Regiment, to become known as the "Fighting 69th" of the New York State Militia. Ultimately, Meagher would rise to Brigadier General and his Irish Brigade became composed of five regiments under his command - three from NY, and one each from Massachusetts and Pennsylvania. After the war ended, Meagher became Governor of the Montana Territory, before his death in 1867.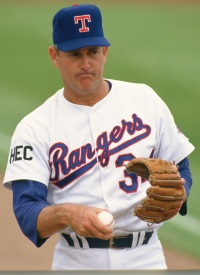 Nolan Ryan
Lynn Nolan Ryan, Jr. (born on January 31, 1947) Ryan was born in Refugio, Texas, the youngest of six children, to Lynn Nolan Ryan, Sr., and Martha Lee Hancock Ryan. He is a former Major League Baseball pitcher. He currently is a part-owner of the Texas Rangers, for whom he served as President/CEO until 2013. In 2014 he accepted the position of Special Assistant to Houston Astros owner, Jim Crane. Ryan played in a major league-record 27 seasons for the New York Mets, California Angels, Houston Astros, and Texas Rangers, from 1966 to 1993. He was inducted into the Baseball Hall of Fame in 1999. Ryan was an eight-time MLB All-Star, and his 5,714 career strikeouts rank first in baseball history. He is currently the only major league baseball player to have his number retired by 3 different teams: the Angels, Astros, and Rangers (other than Jackie Robinson whose number was retired by the entire MLB).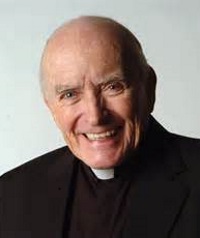 Fr. Andrew Greeley
The Rev. Andrew M. Greeley (1928-2013) proudly claimed Irish descent through both of his parents, whose families' roots lay in County Mayo. Fr. Greeley's many contributions to the Catholic Church during almost 60 years as an ordained priest include over 100 non-fiction books on his sociological studies of American Catholics and on Catholic theology; over 50 novels; numerous articles in academic journals and the popular press; and a weekly syndicated column that appeared in both religious and non-religious news outlets. Having earned a doctoral degree in sociology from the University of Chicago in 1962, Fr. Greeley became known for calling the Church hiearchy's attention to new insights about the Catholic laity that were revealed through sociological data analysis. Fr. Greeley considered his priesthood the inspiration for all of his endeavors. He told the Chicago Tribune in 1992, "I'm a priest, pure and simple.... The other things I do — sociological research, my newspaper columns, the novels I write — are just my way of being a priest."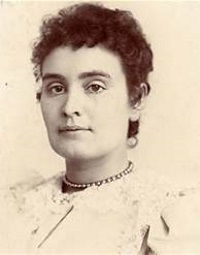 Anne Sullivan
Anne Sullivan was born on April 14, 1866, in Feeding Hills, Massachusetts. A gifted teacher known as "The Miracle Worker," Anne Sullivan is best known for her work with Helen Keller, a deaf, blind and mute child she taught to communicate. Her parents emigrated to the U.S. from Ireland in the 1840s. At the age of five, Anne contracted an eye disease called trachoma, which severely damaged her sight. Anne eventually attended the Perkins School for the Blind in 1880, and underwent surgery to help improve her limited vision. She as was chosen as the valedictorian of her class in June 1886. After graduation, Sullivan was hired by the Keller family as governess for their daughter Helen, who was deaf, blind, and mute. Beginning in March 1887, Anne began working with Helen Keller to breakthrough and communicate and is famously known throughout the world as simply, 'Teacher'. Her amazing success in turning that child into one of the outstanding figures in American history earns Annie Sullivan a spot as one of the greatest teachers in history.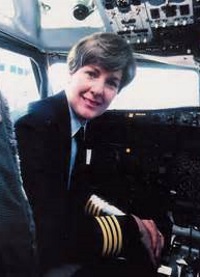 Emily Hanrahan Warner
Emily Hanrahan Warner was born to John William Hanrahan and Emily Boyd Hanrahan in North Denver, Colorado in 1939. Inspired by aviation as a teenager, Emily quietly paid for her aviation training by working two jobs as a Department store sales clerk and secretary for Clinton Aviation. At 18 years old, she announced she had earned her pilot's license. On April 10, 1973, Emily Hanrahan's dreams took flight despite the the common wisdom was "girls could and should not fly." She broke the glass ceiling of the flight deck becoming the first woman hired by a U.S. scheduled airline carrier as a pilot (in modern times) and took the controls of the Frontier Airline 737 flight #379A. In 1974, she became the first woman member of ALPA-Air Line Pilot Association. By 1976, Emily became America's first female Airline Captain. That same year, the Smithsonian National Air and Space Museum permanently enshrined her airline pilot uniform in Washington, D.C. Over the years, Emily Hanrahan Warner has been named Amelia Earhart Woman of the Year (1982), and been inducted into the National Women's Hall of Fame (2002). She has been named a Living Legend of Aviation (2007). In 2014 she was enshrined in the National Aviation Hall of Fame.