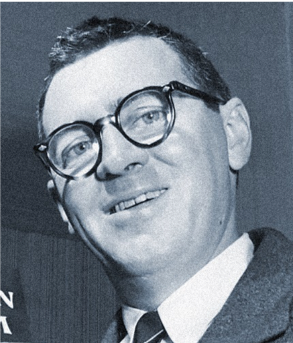 James T. Farrell
James Thomas Farrell (February 27, 1904 - August 22, 1979) was an American novelist, short-story writer, and poet. Farrell was born in Chicago, Illinois to a large Irish-American family of 15 children of which only six survived. His father, James Farrell, was a teamster and his mother a domestic servant. His parents were too poor to provide for him, and he went to live with his grandparents when he was three years old. Farrell attended Mt. Carmel High School, then known as St. Cyril and later attended the University of Chicago. He began writing when he was 21 years old. He is well-known for his realistic descriptions of the working class South Side Irish in the first half of the 20th century, especially The Studs Lonigan Trilogy. Farrell authored more than 50 books and is widely considered one of the finest Irish-American writers whose realistic and naturalistic writings continue to influence authors to this day. Farrell died in New York City in 1979.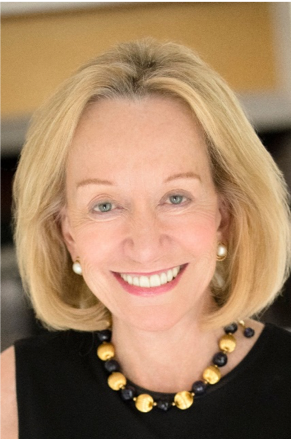 Doris Kearns Goodwin
Doris Kearns Goodwin was born Doris Helen Kearns in 1943 in Brooklyn, New York, the daughter of Helen Witt (née Miller) and Michael Francis Aloysius Kearns. Her paternal grandparents were Irish immigrants. She grew up in Rockville Centre, New York. She attended Colby College in Maine, where she was a member of Phi Beta Kappa, and was graduated magna cum laude in 1964 with a Bachelor of Arts degree. She was awarded a Woodrow Wilson Fellowship in 1964 to pursue doctoral studies. In 1968, she earned a Ph.D. in government from Harvard University. She taught at Harvard for 10 years, including a course on the American Presidency. She is a world-renowned presidential historian and Pulitzer Prize-winning author of six critically acclaimed and New York Times best-selling books, including her most recent, The Bully Pulpit: Theodore Roosevelt, William Howard Taft, and the Golden Age of Journalism. Others include Team of Rivals: The Political Genius of Abraham Lincoln and No Ordinary Time: Franklin and Eleanor Roosevelt: The Home Front in World War II for which she was awarded the Pulitzer Prize in History. She is also the author of the bestsellers Wait Till Next Year, Lyndon Johnson and the American Dream and The Fitzgeralds and the Kennedys, which was adapted into an award-winning five-part TV miniseries. Ms. Goodwin is well known for her appearances and commentary on television, where she is seen frequently on all the major news networks and she has served as a consultant and has been interviewed extensively for PBS and the History Channel's documentaries on LBJ, the Kennedy family, Franklin Roosevelt, Abraham and Mary Lincoln, and Ken Burns' The History of Baseball and The Civil War. She served as an assistant to President Lyndon Johnson in his last year in the White House, and later assisted President Johnson in the preparation of his memoirs.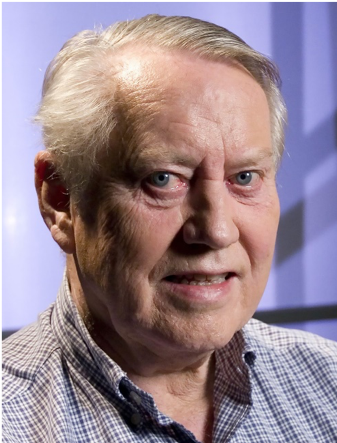 Charles Feeney
Charles Francis "Chuck" Feeney (born April 23, 1931) is an Irish-American businessman and philanthropist and the founder of The Atlantic Philanthropies, one of the largest private foundations in the world. He made his fortune as a co-founder of the Duty Free Shoppers Group, which pioneered the concept of duty-free shopping. Feeney was born in Elizabeth, New Jersey during the Great Depression and came from a modest background of blue collar Irish-American parents. Feeney graduated from Elizabeth's St. Mary of the Assumption High School in 1949 and served as a radio operator in the Air Force. He attended the Cornell University School of Hotel Administration at Cornell University on the GI Bill. Referred to as the James Bond of philanthropy, over the last 30 years he's crisscrossed the globe conducting a clandestine operation to give away a $7.5 billion fortune derived from his empire of duty-free shops. His foundation, the Atlantic Philanthropies, has funneled $6.2 billion into education, science, health care, aging and civil rights in the U.S., Australia, Vietnam, Bermuda, South Africa and Ireland. He gave away his remaining $7 million in late 2016 to his first charitable recipient - his alma mater, Cornell University. Feeney embarked on this mission in 1984, in the middle of a decade marked by wealth creation--and conspicuous consumption--when he slyly transferred his entire 38.75% ownership stake in Duty Free Shoppers to what became the Atlantic Philanthropies. Although he has always shunned publicity, Feeney was the subject of a documentary by RTÉ Factual entitled Secret Billionaire: The Chuck Feeney Story. In 2010 he received the Cornell Icon of Industry Award and in 2012, all the universities of Ireland, North and South, jointly conferred an Honorary Doctorate of Laws on Feeney. He also received Ireland's 'Presidential Distinguished Service Award' for Irish Abroad.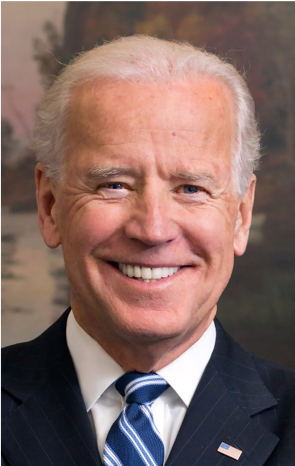 Joseph R. Biden, Jr.
Joseph Robinette Biden Jr. (born November 20, 1942) is an American politician who was the 47th Vice President of the United States from 2009 to 2017, having been jointly elected twice with President Barack Obama. Biden was born in Scranton, Pennsylvania, to Catherine Eugenia "Jean" Biden (née Finnegan) and Joseph Robinette "Joe" Biden Sr. His mother was of Irish descent, with roots in County Louth. His paternal grandparents, Mary Elizabeth (Robinette) and Joseph H. Biden, an oil businessman from Baltimore, Maryland, were of English, French, and Irish ancestry. His maternal great-grandfather, Edward Francis Blewitt, was a member of the Pennsylvania State Senate with roots in County Mayo. Biden attended the Archmere Academy in Claymont, Delaware and earned his BA in 1965 from the University of Delaware, with a double major in history and political science. He received his J.D. from Syracuse University College of Law in 1968. Biden was admitted to the Delaware bar in 1969. A member of the Democratic Party, he represented Delaware as a United States Senator from 1973 until becoming Vice President in 2009. He was first elected to the Senate in 1972, and became the sixth-youngest senator in U.S. history. He was re-elected to the Senate six times, and was the fourth most senior senator at the time of his resignation to assume the Vice Presidency in 2009. He was a long-time member and former chairman of the Foreign Relations Committee. He has also served as chairman of the Senate Judiciary Committee and led the legislative efforts for creation of the Violent Crime Control and Law Enforcement Act, and the Violence Against Women Act. As Vice President in the Obama administration, Biden oversaw the infrastructure spending aimed at counteracting the Great Recession, and U.S. policy toward Iraq up until the withdrawal of U.S. troops in 2011. On January 12, 2017, Obama awarded him the Presidential Medal of Freedom, with distinction. After leaving office, Biden was named the Benjamin Franklin Presidential Practice professor at the University of Pennsylvania.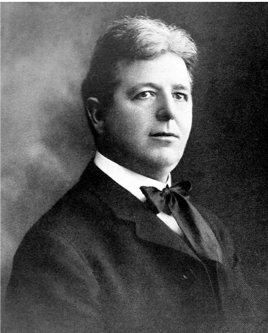 Charles Comiskey
Charles Albert "The Old Roman" Comiskey (August 15, 1859 - October 26, 1931) was a Major League Baseball player, manager and team owner. He was a key person in the formation of the American League and later owned the Chicago White Sox. Comiskey Park, Chicago's storied baseball stadium, was built under his guidance and named for him. Comiskey was inducted as an executive into the Baseball Hall of Fame in 1939. Charles Comiskey was the third of eight children born to John and Annie Comiskey. He was of Irish descent. As owner of the White Sox from 1900 until his death in 1931, Comiskey oversaw building Comiskey Park in 1910 and winning five American League championships. He lost popularity with his players and that is seen as a factor in the Black Sox scandal, when eight players on the AL championship team conspired to "throw" the 1919 World Series to the NL champion Cincinnati Reds. Comiskey initially defended the accused players and, in an unusual display of largesse, provided them with expensive legal representation. While he ultimately supported baseball commissioner Kenesaw Mountain Landis' decision to ban the implicated White Sox players from further participation in professional baseball, Comiskey must have realized that this ruling deprived his team of its top players.Indeed, the White Sox promptly tumbled into seventh place and would not be a factor in a pennant race again until 1936, five years after Comiskey's death.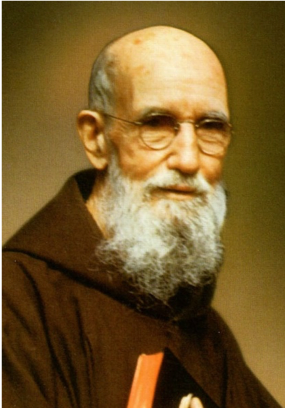 Blessed Solanus Casey
Blessed Solanus Casey, Capuchin Franciscan, was born Bernard Francis Casey on November 25, 1870 on a farm near Oak Grove, Wisconsin. He was the sixth child in a family of ten boys and six girls born to Irish immigrant parents. At the age of 21 Bernard entered St. Francis High School Seminary in Milwaukee to study for the diocesan priesthood. Five years later he contemplated a religious order. Invested in the Capuchin Order at Detroit in 1897, he received the religious name of Solanus. After his ordination in 1904, Blessed Solanus spent 20 years in New York City, Harlem, and Yonkers. In 1924 he was assigned to St. Bonaventure Monastery in Detroit where he worked for 20 years. Blessed Solanus spent his life in the service of people. At the monastery door as porter he met thousands of people from every age and walk of life and earned recognition as "The Doorkeeper." He was always ready to listen to anyone at any time, day or night. During his final illness, he remarked, "I'm offering my suffering that all might be one. If only I could see the conversion of the whole world." His last conscious act was sitting up in bed and saying, "I give my soul to Jesus Christ." He died at the age of 86 on July 31, 1957 at the same day and hour of his First Holy Mass 53 years earlier. On November 18, 2017, he was beatified by the Catholic Church after a miraculous healing attributed to him was approved by Pope Francis.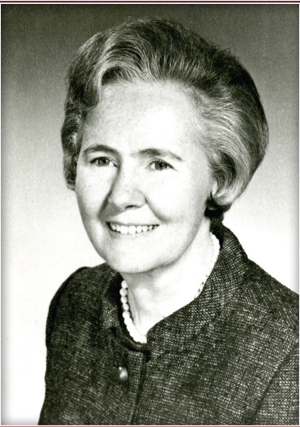 Ann Ida Gannon, BVM, Ph.D.
Sister Ann Ida Gannon, BVM, Ph.D., baptized Genevieve, was born on April 2, 1915. Her grandparents on both sides of the family were Irish immigrants who came to America in the mid-nineteenth century. A Sister of Charity of the Blessed Virgin Mary, she holds a Bachelor of Arts degree from Clarke College, a Master of Arts degree from Loyola University and her Doctor of Philosophy degree from St. Louis University. Sister Ann Ida assumed the office of President at Mundelein College on August 8, 1957 in the critical years before and after Vatican II. She was a champion of the great social movements in America in the second half of the twentieth century and a scholar in the fields of education and philosophy. Sister Ann Ida served as Chair of the Illinois Commission on the Status of Women from 1965 to 1971 and became an ardent supporter of the Equal Rights Amendment. She was appointed by President Nixon to the Presidential Task Force on Women's Rights and Responsibilities in 1969. On July 18, 1975, Sister Ann Ida officially retired as President of Mundelein College. From 1976 to 1977, Sister Ann Ida was the co-chair of ERA Illinois. She served on the boards of various corporations and non-profit organizations and also chaired the Committee of the Office for Women in Higher Education and the Committee on Quality Assurance of the Council for the Advancement of Experiential Learning. Sister Ann Ida was asked by the Office of the Governor to chair the Governor's Committee on Women, and became the second recipient of the Theodore M. Hesburgh Award for Leadership Excellence, which recognized her life-long commitment to higher education and the common good. She is also the recipient of the Laetare Medal from the University of Notre Dame. After Mundelein College became affiliated with Loyola University, the University established the Gannon Center for Women, a Center of Excellence within Loyola University, which prepares women to lead in every sector of society by promoting innovation and inter-disciplinary research to shape leadership for the 21st Century. Sister Ann Ida Gannon resides in Dubuque, Iowa at the BVM Mount Carmel motherhouse and is now 103 years old.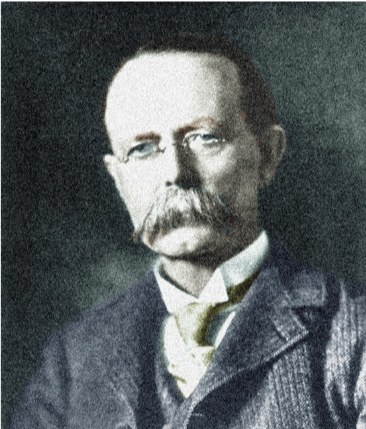 John Philip Holland
John Philip Holland (February, 29 1840 - August 2, 1914) was an Irish engineer who developed the first submarine to be formally commissioned by the U.S. Navy, and the first ever Royal Navy submarine, the Holland 1. He was one of four brothers and is thought to have been born in Liscannor, County Clare to an Irish speaking mother, Máire Ní Scannláin, and John Holland, and learned English properly only when he attended the local English-speaking National School and, from 1858, in the Christian Brothers in Ennistymon. Holland joined the Irish Christian Brothers in Limerick and taught in Limerick and many other centers in the country. Due to ill health, he left the Christian Brothers in 1873 and emigrated to the United States. Initially working for an engineering firm, he returned to teaching again for a further six years in St. John's Catholic School in Paterson, New Jersey. In 1875, his first submarine designs were submitted for consideration by the United States Navy, but turned down as unworkable. The Fenians, however, continued to fund Holland's research and development expenses at a level that allowed him to resign from his teaching post. In 1881, Fenian Ram was launched. The submarine is now preserved at Paterson Museum, New Jersey. Holland continued to improve his designs and worked on several experimental boats, prior to his successful efforts with a privately built type, launched on May 17, 1897. This was the first submarine with enough power to run submerged for any considerable distance and the first to combine electric motors for submerged travel and gasoline engines for use on the surface. After rigorous tests, she was purchased by the United States Navy, on April 11, 1900 and was commissioned on October 12, 1900 as USS Holland. The USS Holland design was also adopted by others, including the Royal Navy in developing the Holland class submarine and the Imperial Japanese Navy which employed a modified version of the basic design for their first five submarines.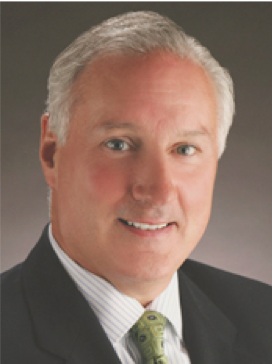 Mark Doyle
"They had our backs, let's keep the shirt on theirs." Mark is the founder of Rags of Honor, Managing Member of Prairie Avenue Partners, Director of Prairie Community Bank in Marengo Illinois and football coach at St. Pat's High School in Chicago. In 2010, Mr. Doyle was engaged by the United States Army as a financial subject matter expert and deployed to Afghanistan as part of Task Force 2010. It was in Afghanistan where he saw firsthand the sacrifice of service men and women in Afghanistan. He was sickened by the injustice suffered by homeless veterans in Chicago and chose to make a difference. In response, he created Rags of Honor as the only silk screen shop that is 100% operated by homeless and unemployed veterans with the mission to provide them with an opportunity to rebuild their lives after serving in the U.S. military. Mark set out to make a difference for those who have served our country by building a company that honors their service. At Rags of Honor, employees are paid a living wage, are offered continuing education and training and assistance with life skills that they need to continue their life's journey with dignity. And all of the silk screen machines are made in the Chicagoland area and every tee shirt is made in America. Mr. Doyle has written for the Chicago Tribune about the Afghanistan operations and is a frequent guest in Chicago on WGN radio. He also served as Trip Director/National Finance for Joe Biden's Biden for President campaign from 2006-2008. He is a graduate of Illinois Benedictine University.